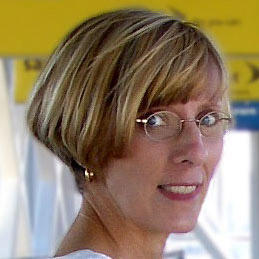 Did you know that you can win cash and prizes by entering legitimate sweepstakes? Since you probably don't have hours to find these sweepstakes, Sweeties Secret Sweeps does the work for you. And, we keep them private behind these "Secret" walls to keep the competition down and give you a better chance for winning.
Sweeties Secret Sweeps was created in 2009 by Wendy "Sweetie" Limauge as a way to help Sweepers find legitimate sweepstakes.
Today, a Secret site membership not only gives you local sweepstakes for your state, but also provides you with Bonus Member-Only Sweepstakes; all sweepstakes that are listed on our public site SweetiesSweeps.com days before the public sees them; a Favorites List to store and enter them all from, a supportive Sweepstakes community.
Get Sweeps Alerts and Hot Sweepstakes Codes!
Members can get alerts about hot sweepstakes as well as codes and trivia answers that may be needed to enter certain sweepstakes by following @ssshotlist on Twitter or texting follow ssshotlist to 40404 (standard date rates apply. Text off ssshotlist to 40404 to stop messages)
Sweeties Secret Sweeps Offers You:
Local sweepstakes for your state
All sweepstakes from SweetiesSweeps.com
Bonus Member-Only National sweepstakes
QUICK ENDING Sweeps that are only open for 1 to 2 weeks
Text/Twitter alerts and daily email reminders
A Favorites List to organize and enter from
A Mobile-friendly site for entering from your smartphone
A supportive sweepstakes community
Personalized help when you need it
See what members are winning
Sweeties Secret Sweeps members are winning great prizes everyday. Read some of their winning stories. For the cost of a dinner out, an oil change or a pair of jeans, you can get a whole year of access to the Secret site community and potentially win thousands of dollars in cash and prizes.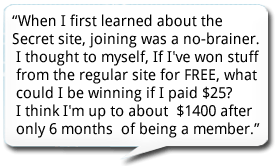 While there is no guarantee that you will win any sweepstakes you enter, whether it is open to all states or just the state you live in, we can guarantee that you will find sweepstakes to enter and be a part of a supportive sweepstakes community. The Sweeties Team spends a lot of time searching and posting local sweepstakes everyday and are always willing to answer your questions.
The cost is just $30.00 per year. Join our thriving, close-knit Sweeping community today, and be on the road to winning more prizes than ever before. Click here for more information or click the button below if you are ready to create your account.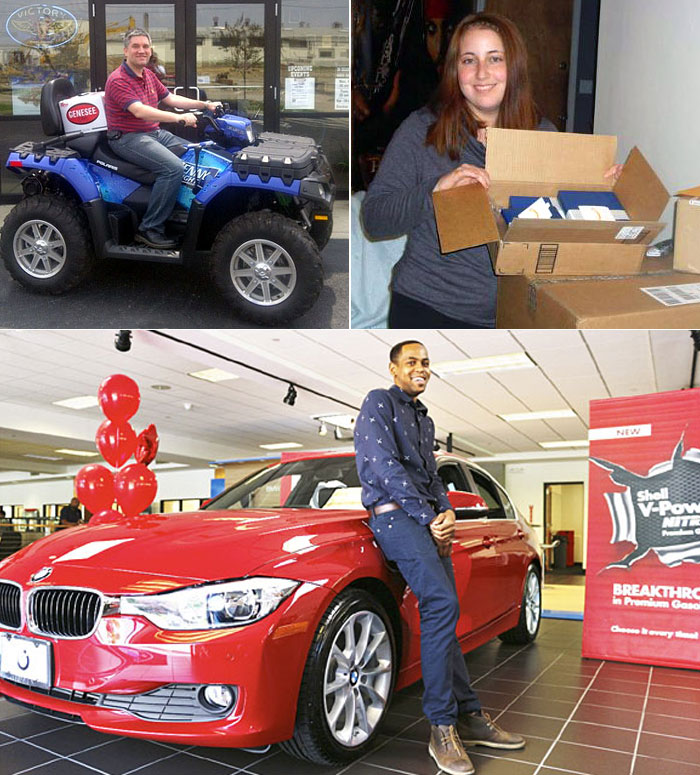 Sweeties Secret Sweeps is the place to find both national and local sweepstakes that will help you win more prize. This site is kept private so the best, most winnable sweepstakes are available for our members.